About
About the artist (Biography and Artist's Statement)
Amber Parnell (°1976, Chatham, Kent, United Kingdom)

Working primarily in pen, pencil, acrylic, watercolour, ink, oil and tea, Amber creates work with a personal connection. Drawing, is central to her creative process, which exposes a keen observation of the subject matter.

Portraits make up the majority of Amber's work. She has a fascination with faces and enjoys the opportunity to study the expressions and features of the people she is capturing. This is a manifestation of a profound interest in understanding human behaviour. This interest also fuels a nostalgic soul that expresses a fondness for the architecture and topography of the of the towns and villages that have been the stage for her life narrative. Since researching her family history there is a particular fascination for the places and the lifestyle experienced by her ancestors.

Originally from Chatham in Kent, Amber's talents were first recognised at High School where she excelled in the subjects of Art and Design. She went on to study Art, Graphic Design, and Communication and Media Studies at West Kent College (Tonbridge, Kent). She was later accepted by the Kent Institute of Art and Design, but instead Amber chose to accept an apprenticeship in Modelmaking offered by the Ministry of Defence in conjunction with Canterbury College. Government budget cuts disbanded the apprenticeship which instigated her move to Somerset at the age of 19. Here Amber continued to produce art for pleasure and for family and friends whilst studying for a BSc (Hons) in Psychology, raising two daughters, and working full time. Along with photographer Dianne Turner, Amber held her first exhibition, Expressions (2003) in Watchet, Somerset. She is now working towards her first solo exhibition. Amber Parnell currently lives and works in Taunton, Somerset.

This is my statement...

My art allows me the time to explore my world in depth. The intense focus and attention to detail accompanies an analysing thought process. This approach is integral to my personal development and pursuit of understanding. The images I create arise from a range of feelings which centre around a subject; life experiences guide this process. My methods have traditionally been drawing centred with an emphasis on realism. Whilst realism remains at the heart, the looser more unpredictable results of the mixed media works help to balance a perfectionist tendency within me.

TECHNIQUES - Since recent attempts at using different media have provided pleasing results I am looking to develop these further. Traditionally graphite drawing and acrylic painting have been my media of choice. As I have matured I have become a little braver and am enjoying using inks, watercolour, pens, and oil paints, for the unique properties that they possess.

INFLUENCES - There are many artists who have influenced my style or approach to work. The graphic precision of M.C. Escher was perhaps my first influence and I continue to aim for this precision at the heart of every piece I create. The gritty realism of Lucien Freud's portraits motivate me to focus on my experience of the subject before me rather than to flatter them; this is perhaps why it took me so long to attempt a self portrait! Contemporary artists inspire me look at things with a fresh eye. Tai-Shan Schierenberg's work is varied, drawing on contemporary themes to examine the state of being human. I too attempt to bring my inner thoughts, feelings and struggles into my work to speak for me, protecting me from the necessity to label them with words. Artist like Agnes Cecile and Carne Griffiths are the influences behind the freer style employed for the Flower Girls collection.

PORTRAITS - The key focus of my portraits are the eyes. The process of recreating the expression of the subject's features causes a reflection on my own features resulting in an empathy with the individual before me.

ARCHITECTURE - Buildings, as human creations, are intrinsic to the human narrative. Their condition, contours, angles, interior and exterior spaces, describe our relationship with them at a particular moment in time. I enjoy capturing how light falls on them in the same way as I enjoy the process of capturing the effect of light on the features on a face.

PROJECTS - My most recent project, Flower Girls, arose at a time of transition. In direct response to my daughters leaving home earlier than anticipated, I struggled to adjust my identity as a mother. The girls began as an expression of keeping my girls near whilst recognising them as individuals in their own right. The change of techinique to utilise a looser mixed media approach, is a personal response to acknowledging my need to accept there are some things that can be guided but over which I do not have complete control

---
Services and Affiliations
Memberships
Do not dream of the future, concentrate the mind on the present moment. Dream big. Go forward.
My memberships support this objective.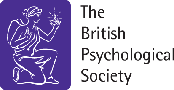 Sales
Artwork can be purchased through a number of channels. Contact the artist direct for giclee prints and for interest in original paintings.


Design Services
Design services range from logo design, website design, corporate branding, flyers, banners and document design. Communicating information in a clear, concise, visual way is central to any design job. Clients work collaboratively to refine the process in order to meet their requirements successfully.
---
Publications
Design and production of brochures, programmes, articles, booklets, instruction manuals are some of the publications produced to date. Desk top publishing is used to produce print ready publications.
Exhibitions
Future exhibition preparations are pending. Offers of exhibition space are invited.
A joint exhibition held at Watchet's Holy Cross Chapel above the Watchet Museum in Somerset. The exhibition contained paintings by Amber Parnell and photography by Dianne Turner.
Commissions
Commissions are considered on an individual basis. For details see the commissions page for more details.
---
Clients
Private commissions

Various

Many private commissions have been undertaken over the years. Drawings and paintings have been commissioned on subjects ranging from galleon ships, sports cars, family portraits, pets, and favourite celebrities.


Cortana Ltd

Various

Cortana Ltd commissioned various design projects since their launch in 2013. These include; logo design, business cards, letterheads, certificates, various promotional materials and the set up of their social media presence.


Big Windows Ltd

Various

Amber continues to work with Big Windows Ltd following the initial logo design, to set up their social media presence, website, forum, and software platform to ensure the consistency of the brand throughout.

Broadey Garden Care

Various

Amber designed a company logo and flyers for advertising the lawn treatment service helping to identify the key benefits of the service on offer.

Sure Start - West Somerset

Illustrations

A series of illustrations were used to illustrate the various services to be offered at the children's centres in West Somerset. Illustrations formed part of the introductory pack to be issued to parents.

Minehead Middle School

Various

Redesign of the absence request form, target cards, parents evening slips and parents evening booking system, and the introduction of various attendance monitoring tools providing graphical feedback.


UK Solar Assets

Various

Redesign of the opportunity report and design of promotional leaflet.


D.R.E.A.M.S

Performance Programmes

Full programmes designed and produced for the Summer performances of Around the World in 80 Days (2012) & Aladdin (2013).


RP Gardening

Logo design

Logo designed for the launch of a new gardening buisness.
Endorsements
"We employed Amber to help manage the social media for our project Big Windows and it quickly became apparent that we did not have a logo for the company [...] we gave Amber a very tough job with lots of things we did not want and not a great deal of what we did want. After a number of renditions and quite a few constructive conversations Amber created our new logo and we absolutely love it! As always - Thanks for an amazing job."

Director, Big Windows Ltd

"We asked Amber to create a logo for our company. We wanted something that was corporate but not to prescriptive as we want to be able to change the companies approach to the market without adjusting our brand too often [...] We have been hugely impressed with the result and we are glad to say that even 2 years down the road the work is standing the test of time without requiring changes. We are confident that our company logo will remain with us for a long time."

Director, Cortana Ltd